Work full-time?

Have a family to care for?
Considering an
online program
but don't know 
where to start?
For the Busy Adults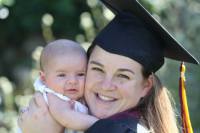 Guided by the ethical standards set by HECA and the IECA,

The

Online College

  Counselor
serves as personal consultant to adults looking to complete an degree or certificate online. 
Is Online Education Right for you?
Transcript Review & Evaluation
Application and FAFSA Support
Social Media Education for College Grads and Employable Adults
Onboarding and Student Advocacy
The

Online College

Counselor
Can answer all of your questions about online education.

Stays current on issues and trends in online education.


Researches hundreds of online programs to find the best fit for you and your lifestyle.


Serves as your Personal Student Advocate.